Experience Training
Search algorithms are not stagnant: they are always learning, always changing. And the Search algorithm is no exception! Our algorithm uses machine learning and training data to minimise the need for manual intervention. With that said, Experience Training gives administrators the option to step in to correct an individual search result and contribute training data. With your feedback on specific search terms, you can fix that query instantly and improve the relevancy of the algorithm's predictions over time.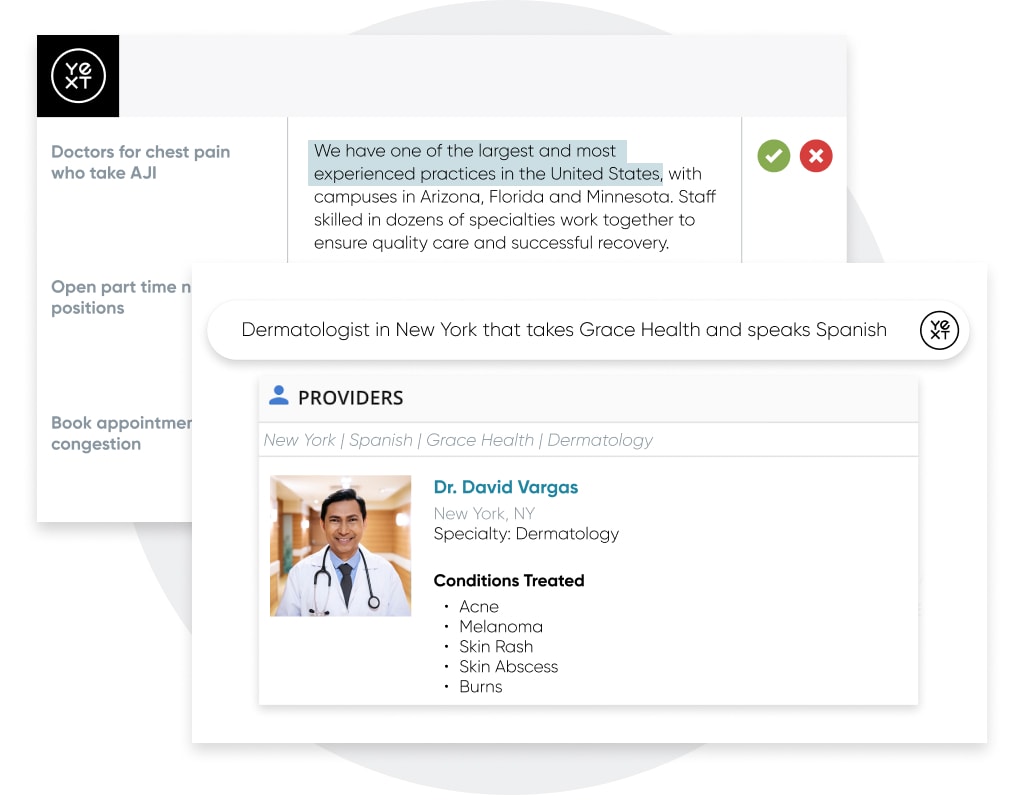 Featured Snippet Training
Review and correct the featured snippets that the Extractive QA algorithm surfaces from your unstructured data for particular queries. For example, take the query, "Do you offer a month to month subscription plan?" If the administrator notices the algorithm incorrectly highlighted the early termination fee "£59.99," rather than the real answer, "£17.99 per month," they could correct this in real time.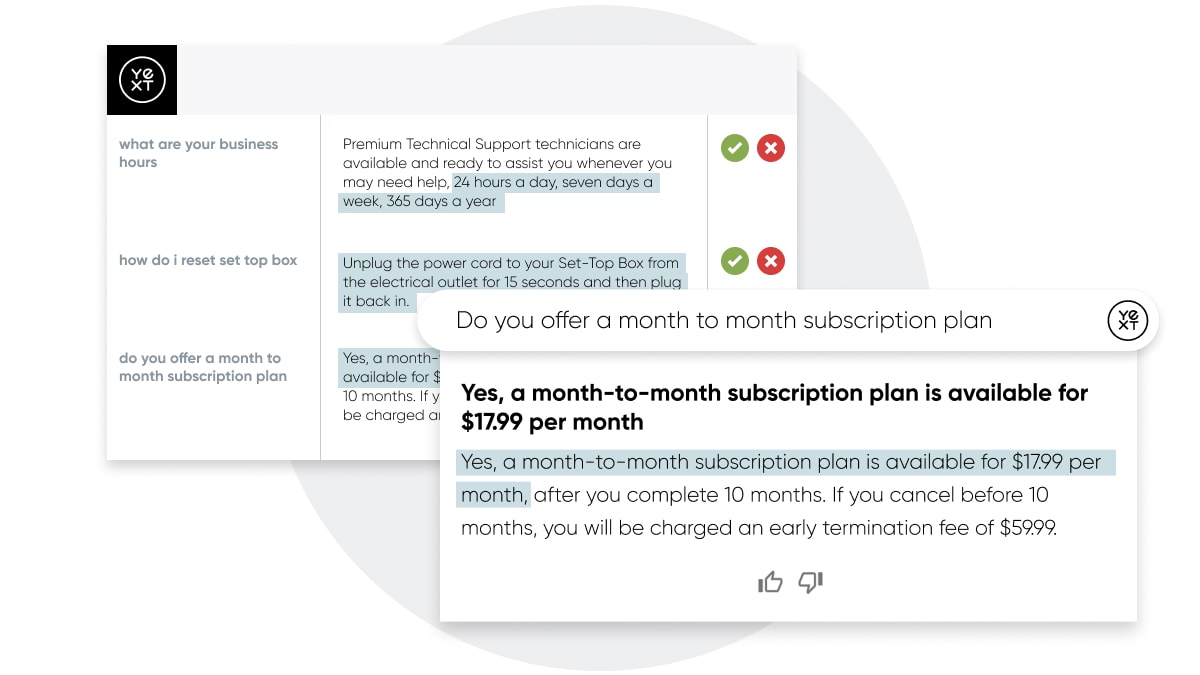 NLP Filter Training
Help to correct the NLP filters that are applied for each query with NLP Filter Training. For example, if the query "Locations near Phoenix that offer in store pickup" triggered the NLP filter on the service "same-day delivery," an administrator could reject this in NLP Filter Training.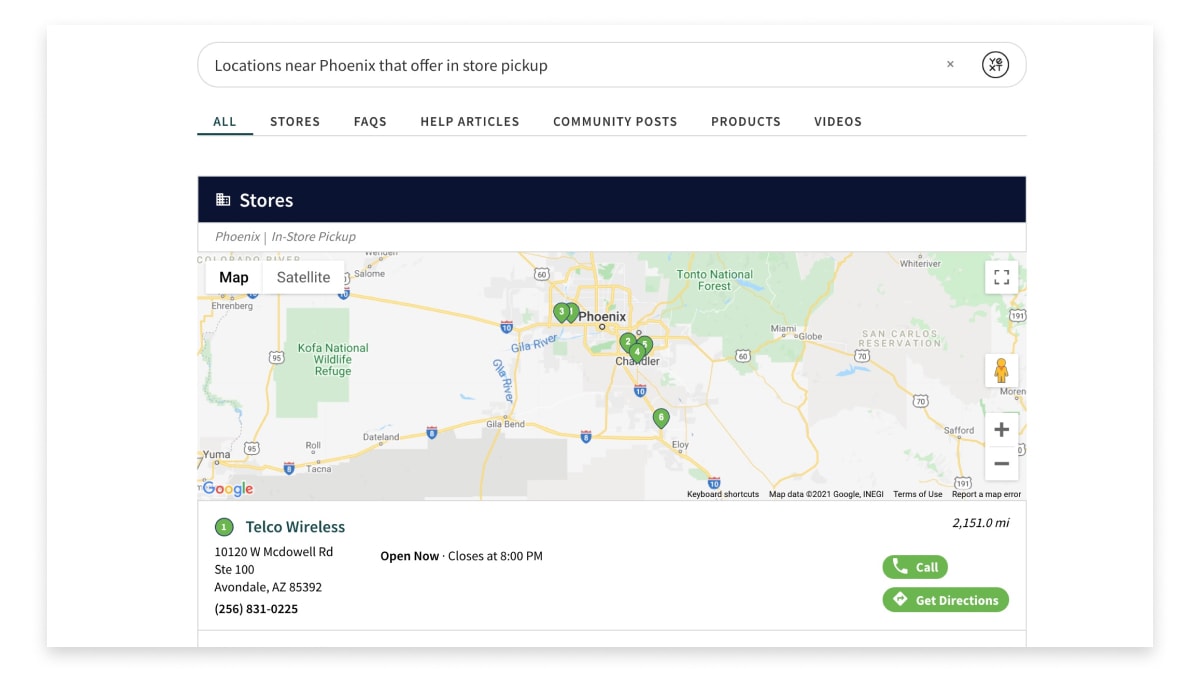 Spell Check Training
If spell check suggests the wrong spelling, administrators can fix this instantly. For example, when there is a brand-specific word like "Yext," spell check may deem this a typo and suggest the user meant to write, "next." The administrator can reject this autocorrect and instead allow "Yext" to be considered a word by our spell check.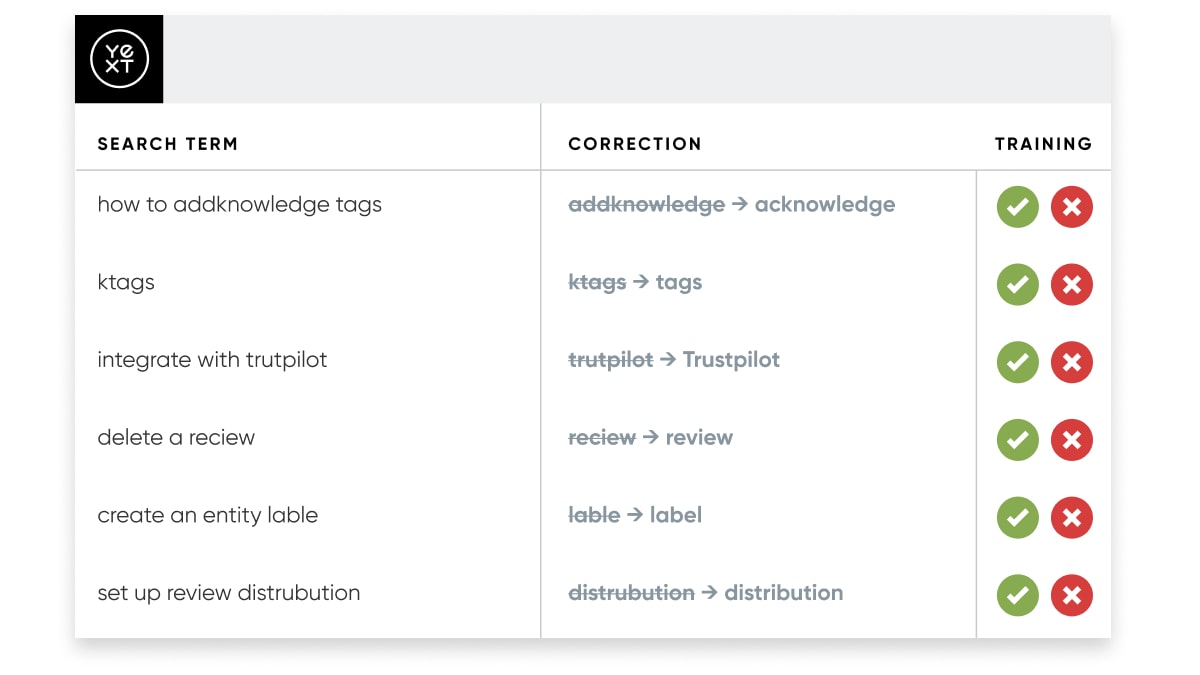 Immediate Feedback Loop
With no waiting period to see changes in your search experience, administrators can see an immediate impact as they modify queries. Our Search Algorithm will immediately stop surfacing any rejected results and will even use this as training data for similar situations in the future. End users will benefit from these quick fixes in real time by helping ensure they're being served the most relevant results possible.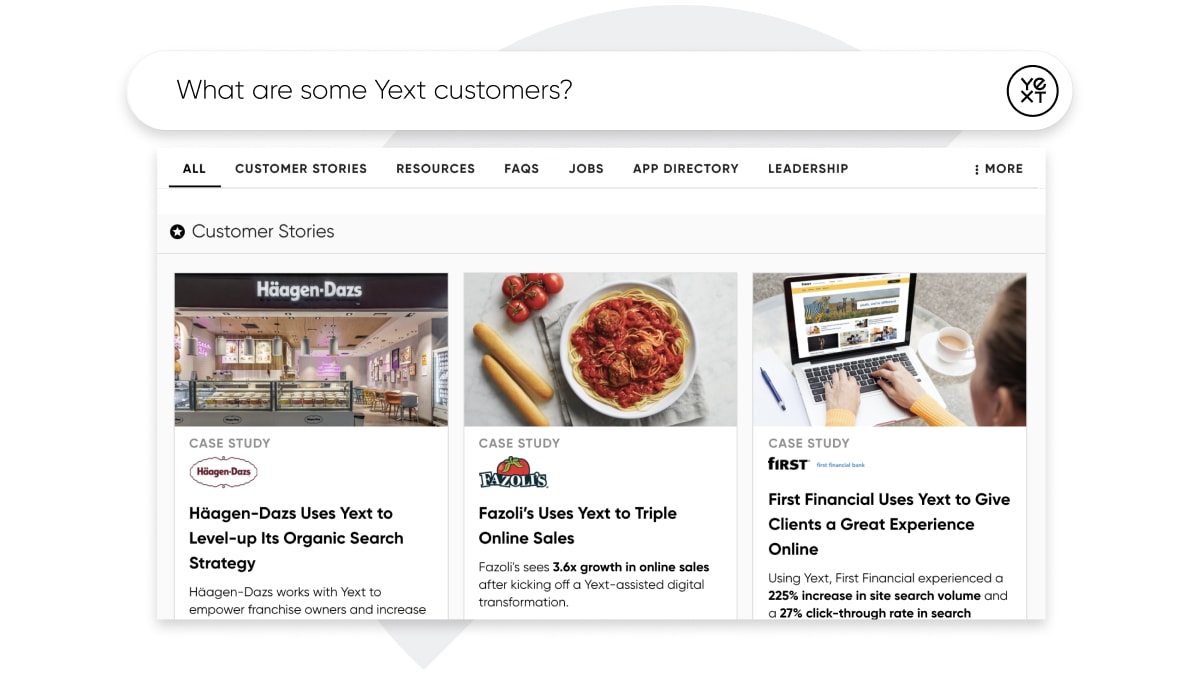 One Platform. Unlimited Solutions.