Review Monitoring
There's no shortage of places where consumers can leave you feedback, and with multiple locations listed across hundreds of sites, simply staying on top of it all can seem insurmountable. Review Monitoring leverages Yext's direct integrations with sites across the Publisher Network to pull all your reviews, from every location, into a single dashboard so you can stay informed at scale.
Real-Time Content
Your customers are leaving reviews about your brand all around the web and Yext provides one unified platform to view that feedback in real-time. Using direct API integrations and webhooks, you'll get to see what your customers are saying and use that information to provide a better experience.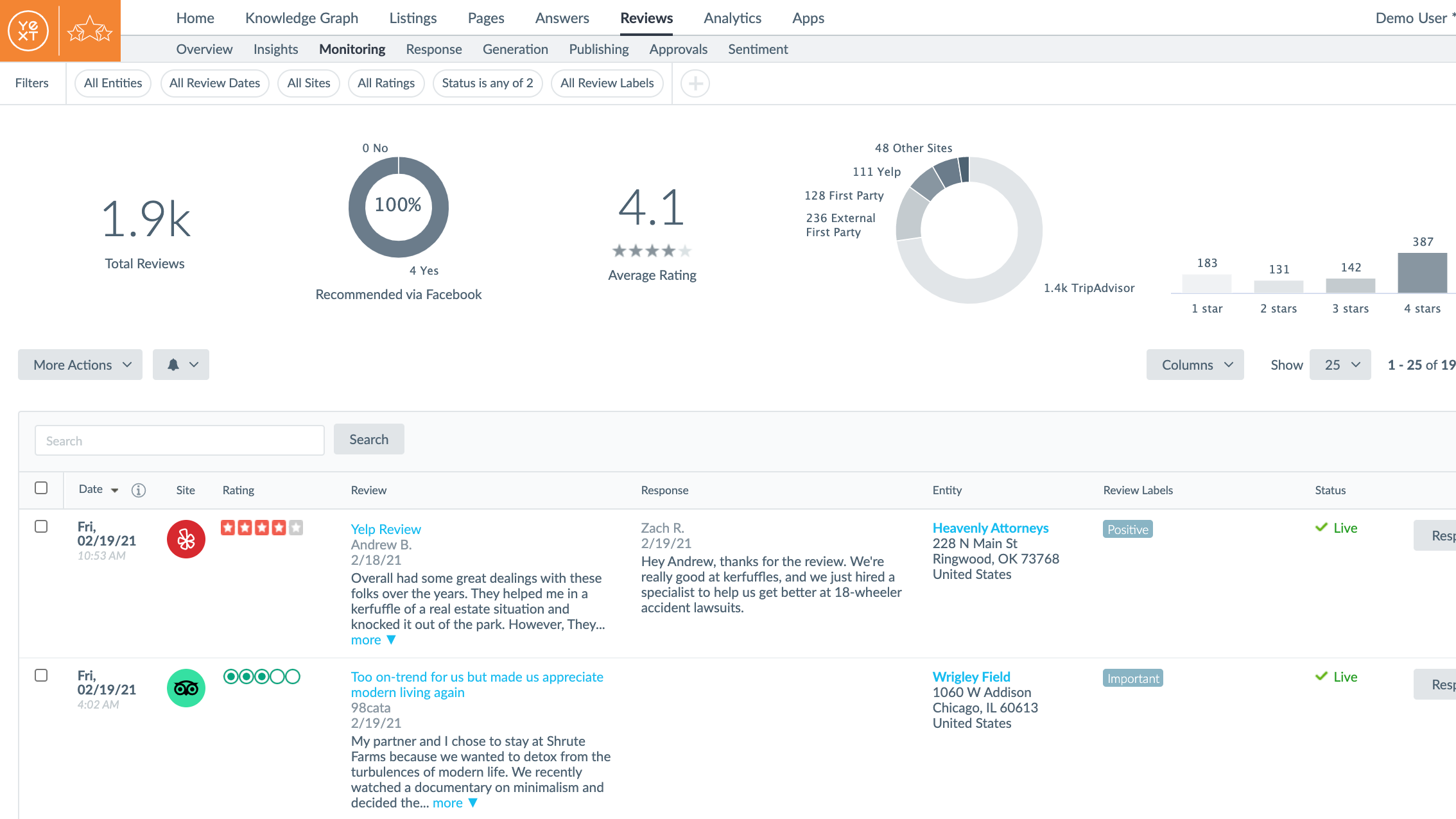 Notifications
Review Notifications alert you the moment Yext detects a new review. Schedule updates to come via email or SMS as you get reviews, or on a cadence that works with your schedule.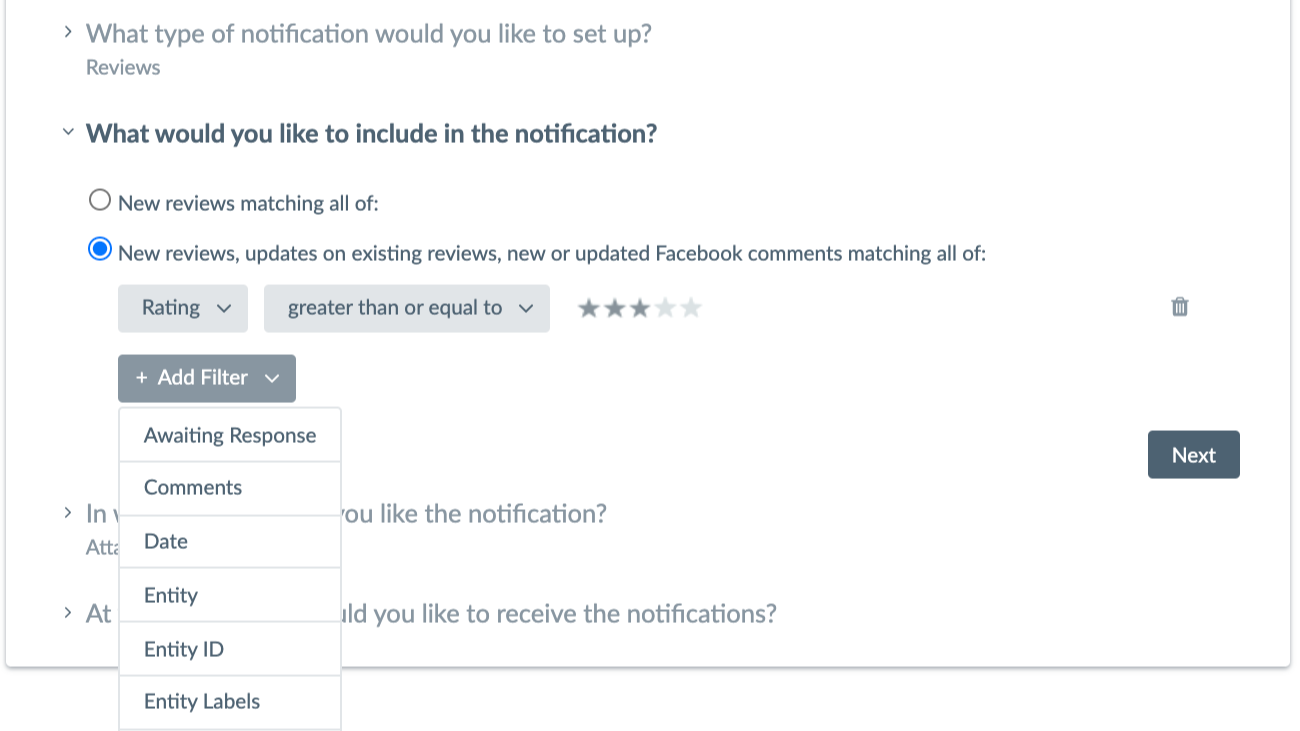 Filtering
Easily filter through your reviews to find a subset that matches a certain criteria. Yext allows you to filter using rating, language, date, content, keywords, whether it has been responded to and a number of other available options.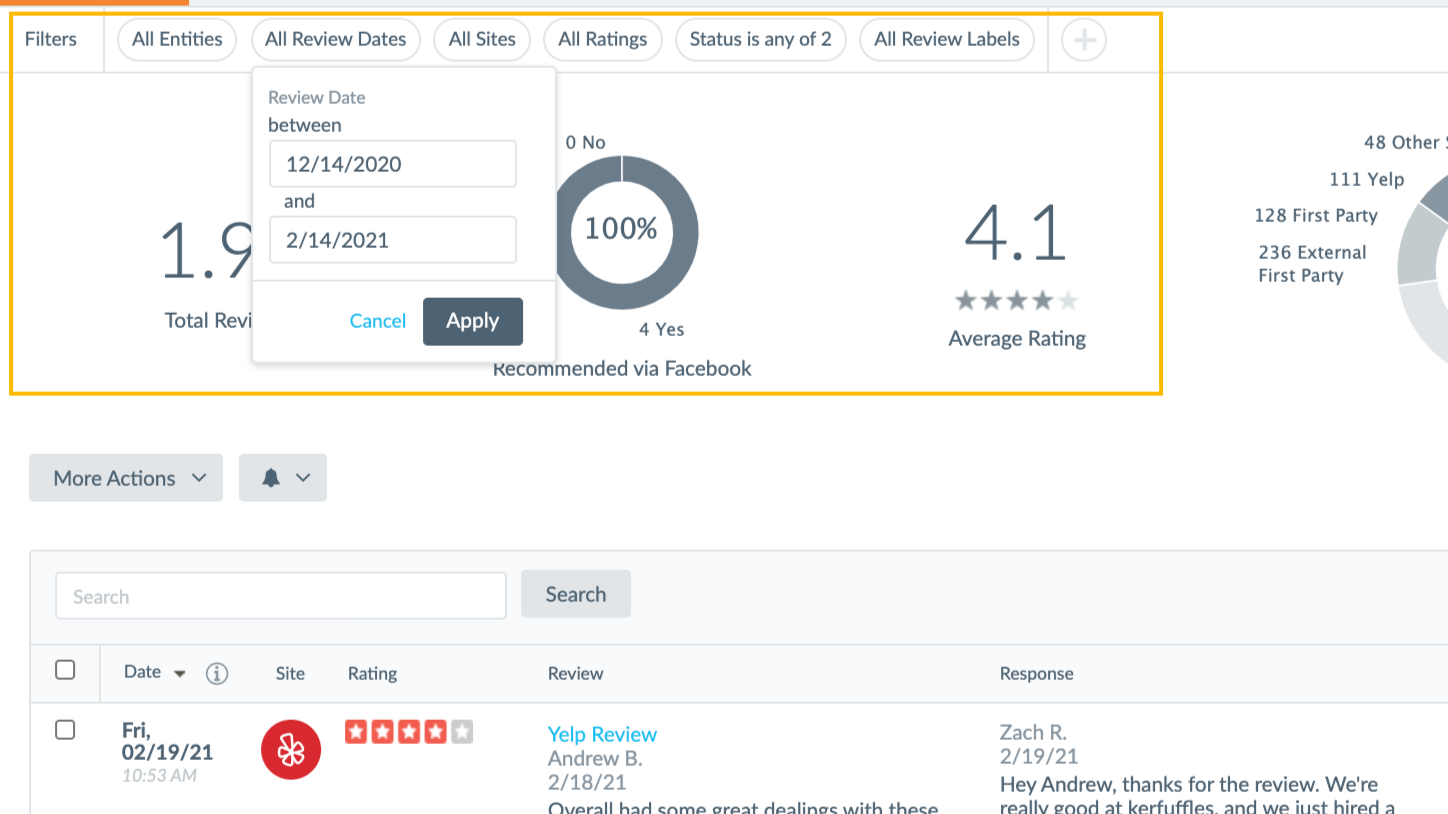 Review Labels
Categorise reviews with similar characteristics within your account using labels. Simplify reviews management by applying labels manually or through review labelling rules.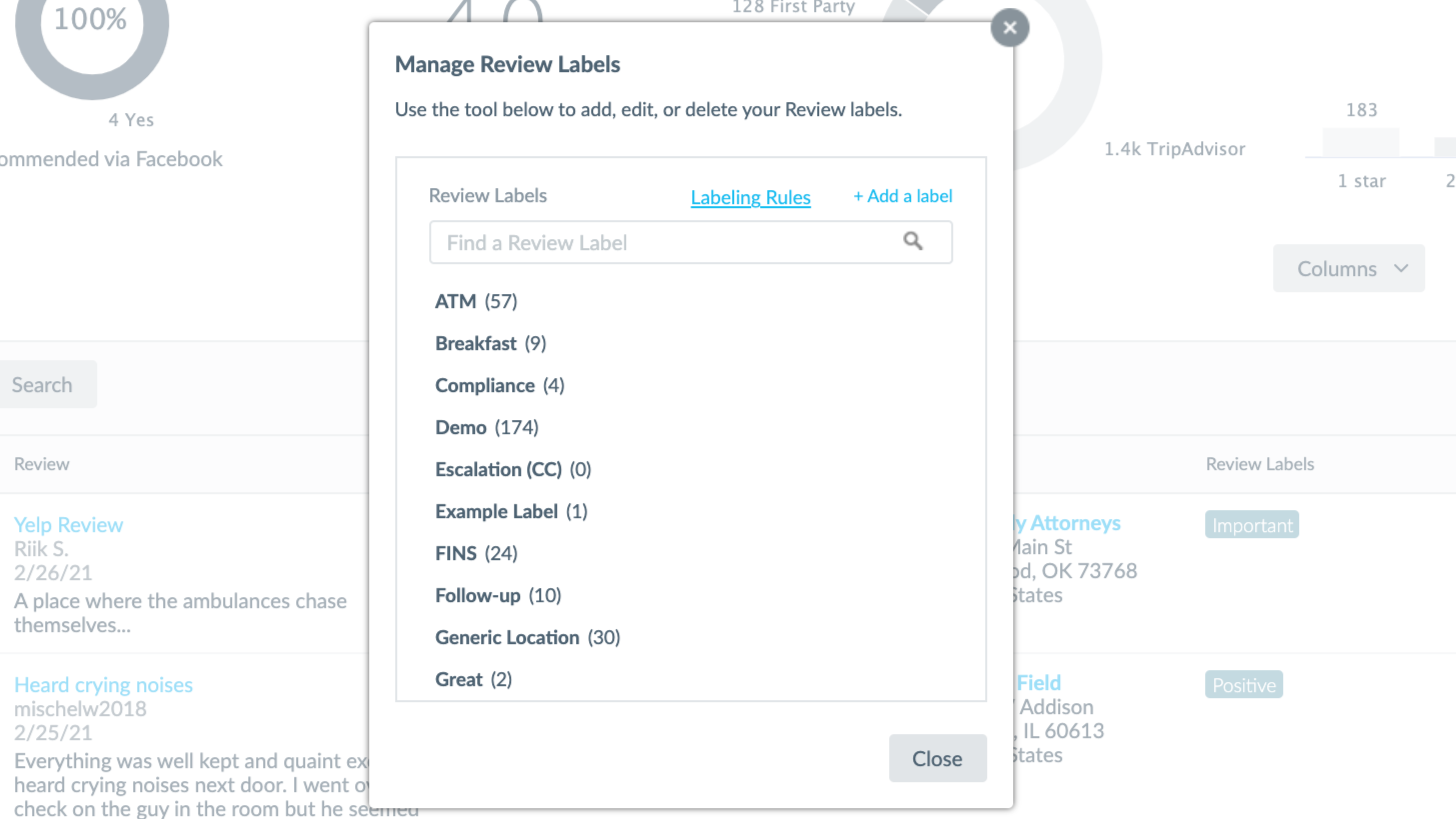 Analytics
Yext layers on a robust set of analytics to analyse your reviews that includes dashboards, pre-built insights, Competitive Intelligence, Sentiment Analysis and more. Administrators can use these analytics to increase star rating, prioritise informed improvements and more.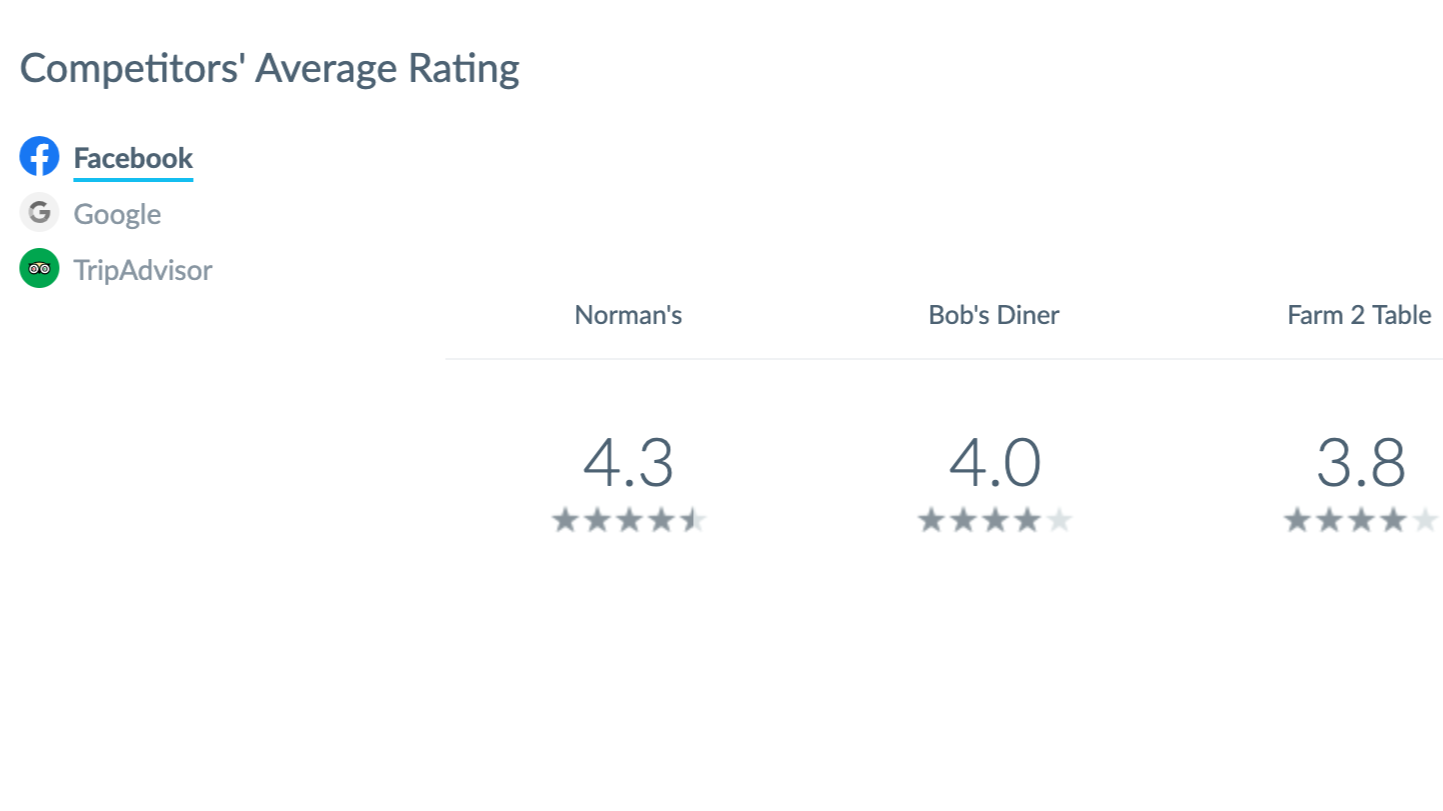 Showcase your stars with pre-built integrations
The Yext Publisher Network
Promote your brand around the web
App Directory Partnerships
Out-of-the-box integrations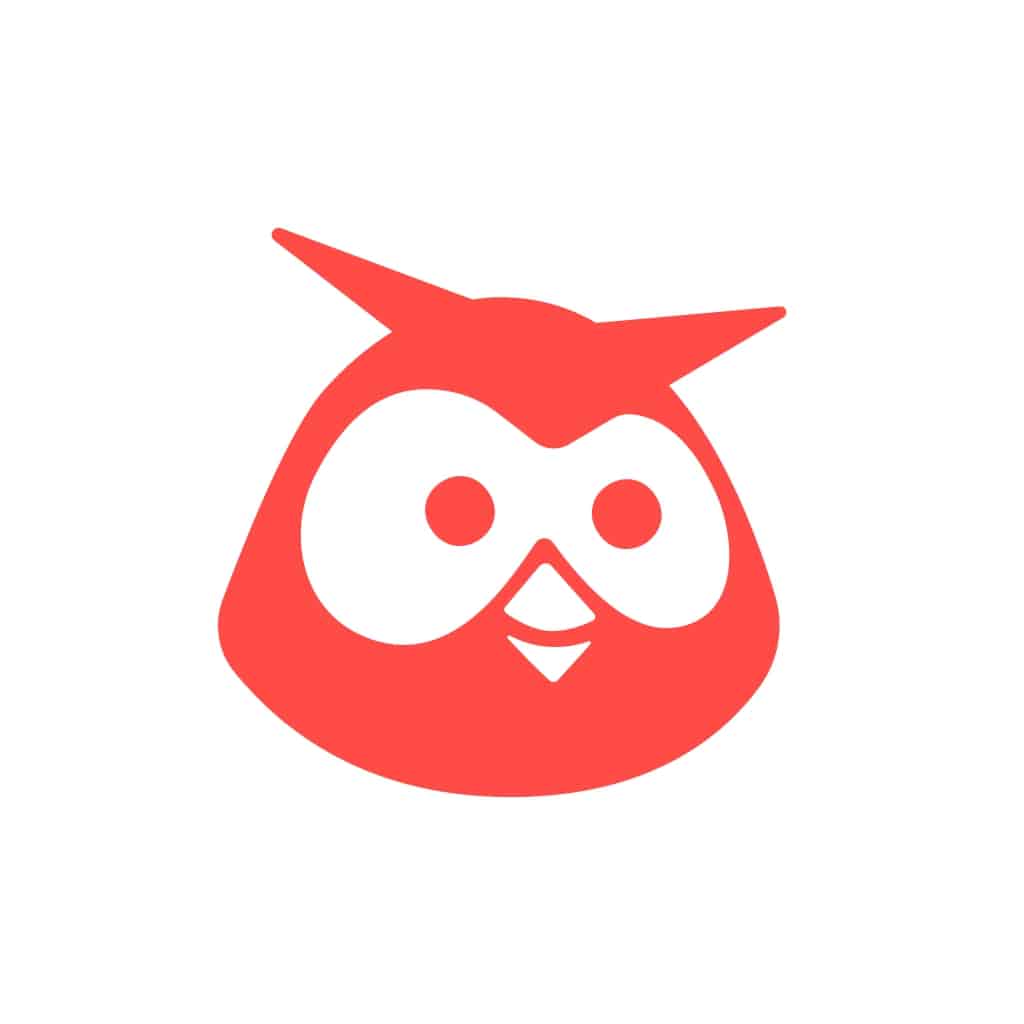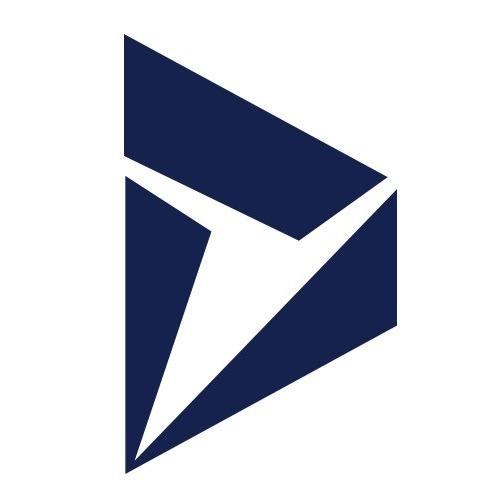 One Platform. Unlimited Solutions.