Vertical Ranking Model
When a user enters a search, it's important that your search engine returns not only a relevant result, but also the right category of result the user was hoping to find. At Yext, we use a Vertical Ranking Model to determine: A. the verticals (like FAQs, Products, or Locations) that are relevant to each user's query and B. the order in which these verticals should be presented to the user. When users find answers quickly without scrolling or rephrasing their query, they are more likely to find a relevant call-to-action, which in turn will generate revenue and reduce support costs for you.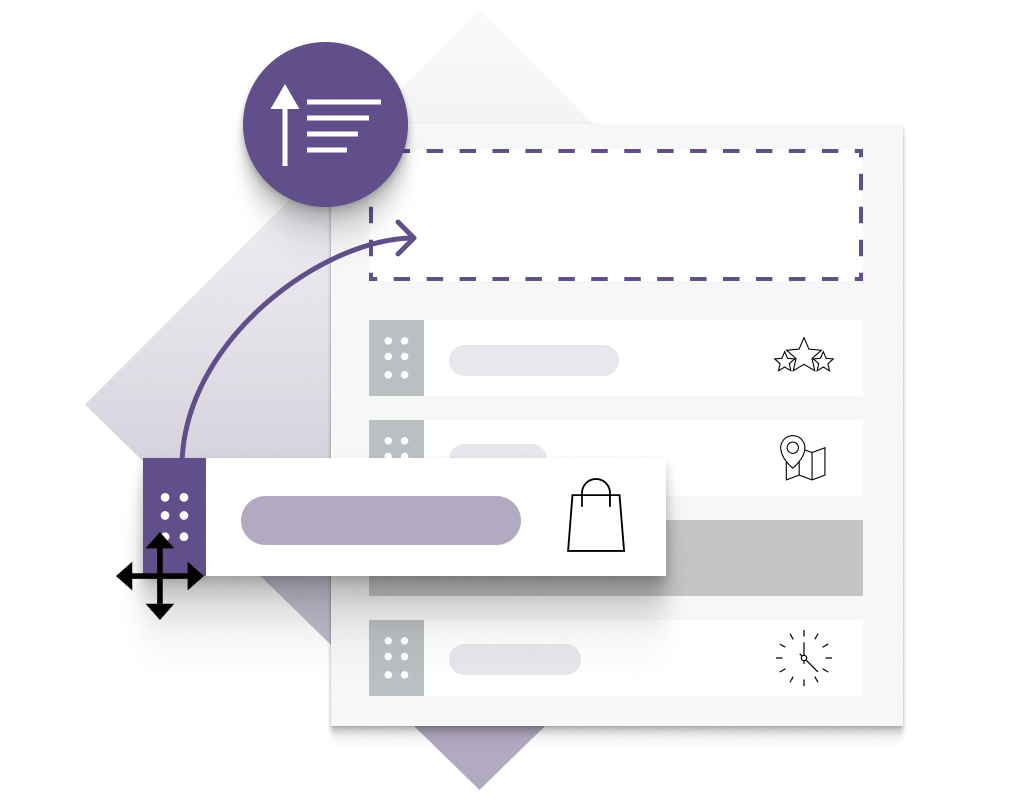 Semantic Vertical Relevance
In order to detect the relevance of each vertical to each query, we leveraged the same powerful embedding technology used in Semantic Text Search. This allows us to compare the true meaning of a query, beyond just keywords, to the meaning of each vertical. When a user enters a query, the Vertical Ranking Model assigns each vertical a "Semantic Vertical Score" from 0 to 1 based on how relevant that vertical is to the query. The model then displays verticals in order of their Semantic Vertical score.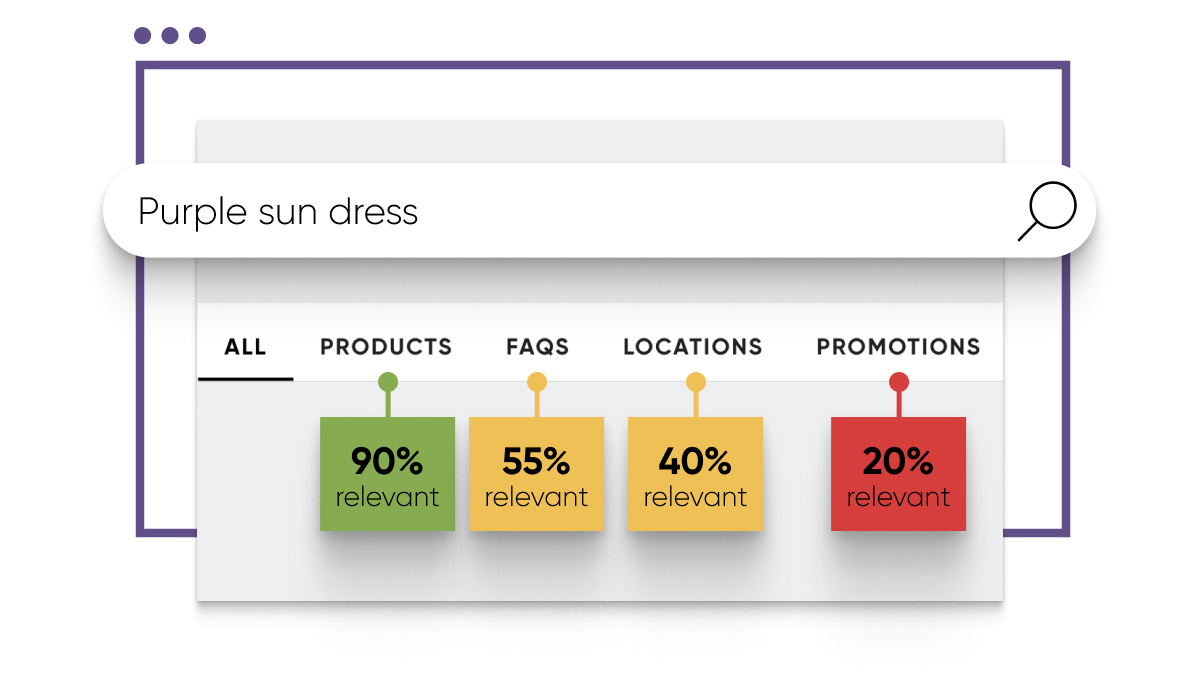 Thresholds & Biases
You have the option to influence the model's prioritization of each vertical by inputting your own thresholds and biases. Thresholds are the minimum "Semantic Vertical Score" that a vertical must meet in order to appear at all in the search results. Biases are adjustments you can make to the final score of each vertical, which determine the rank in which they appear. Both levers allow Administrators to steer the model toward verticals that best align with their business goals.
Learn More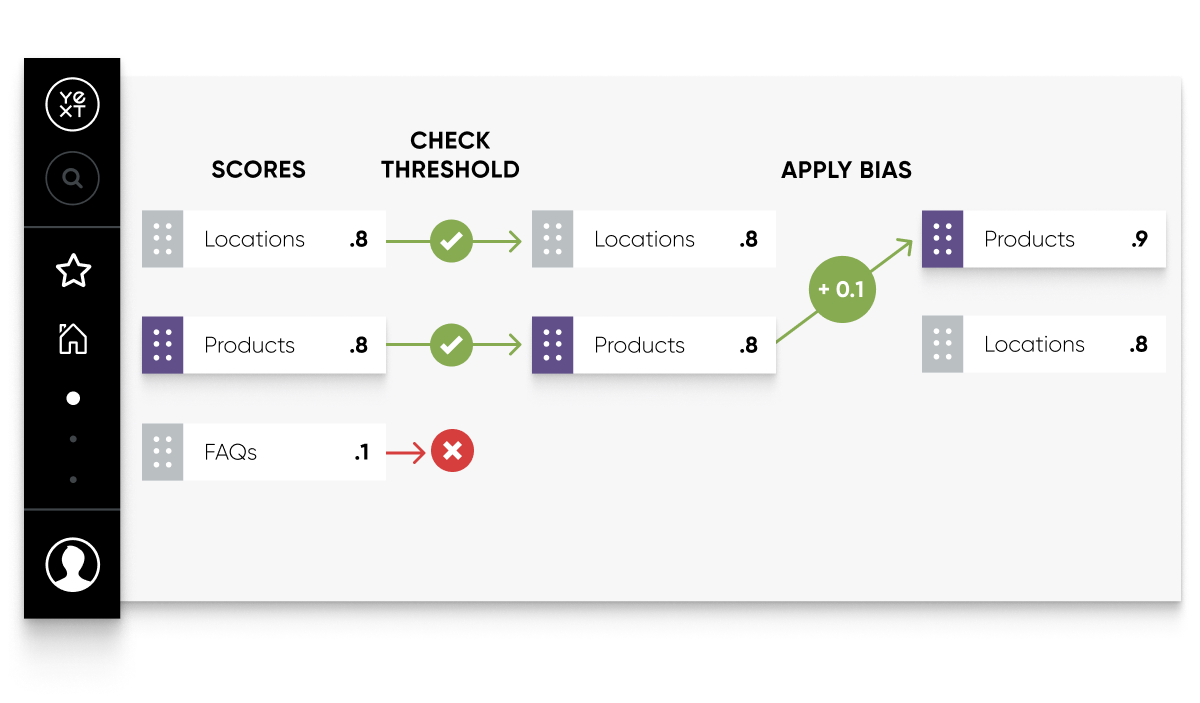 Intents
Intents allow you to provide the Vertical Ranking Model with training phrases that should be associated with each vertical. You know your user base best, so it can be helpful to provide additional context for the phrases or brand-specific terms you expect may come up. For example, an Administrator may add "developer meetups," and "registration link for tomorrow," as intents for the 'Events' vertical. Someone else could add "cheap flights," and "how to save money while traveling," as intents for their 'Deals and Promotions' vertical.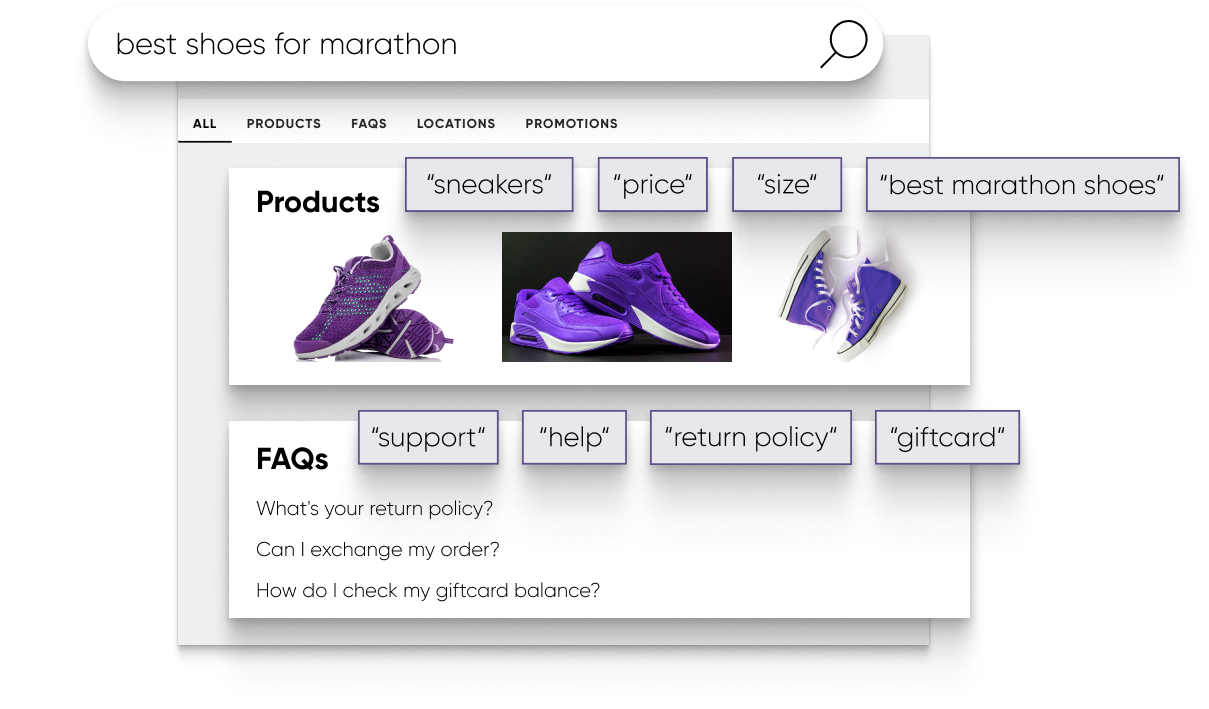 One Platform. Unlimited Solutions.