Out of the Box Frontend
Search' frontend tools and features make it possible for anyone to build beautiful Search experiences right out of the box – no coding experience needed. With pre-built themes, templates to fit your industry, standardised cards and more, you have the building blocks to create a frontend that fits your brand and use case.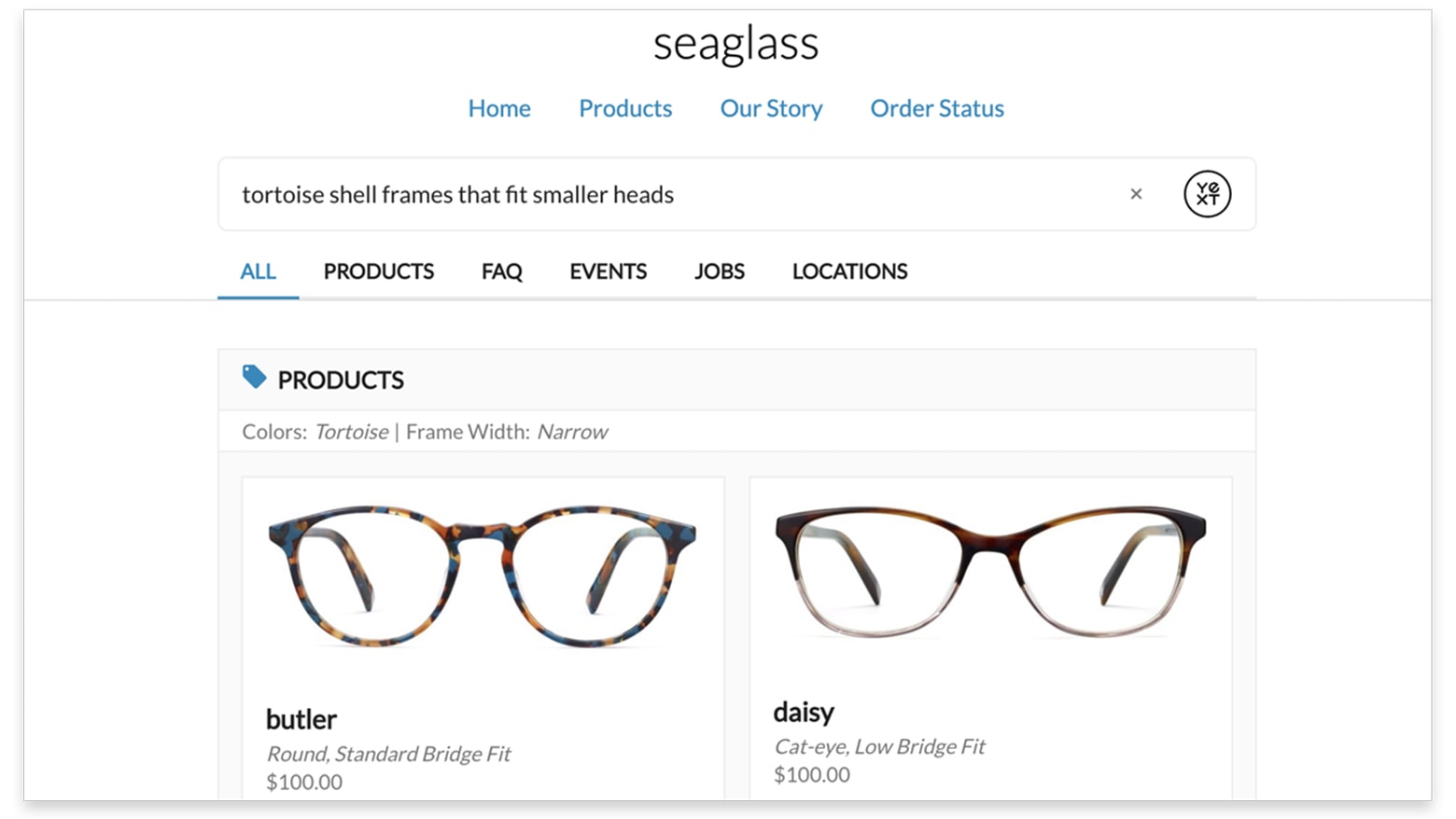 Hitchhikers Theme
Administrators and other non-developers can take advantage of an out-of-the-box Search UI with the Hitchhikers theme and Jambo, our static site generator. Together, these tools do the heavy lifting of building out a functional Search frontend automatically. The Hitchhikers theme is updated regularly so you can take advantage of the latest and greatest Search frontend features.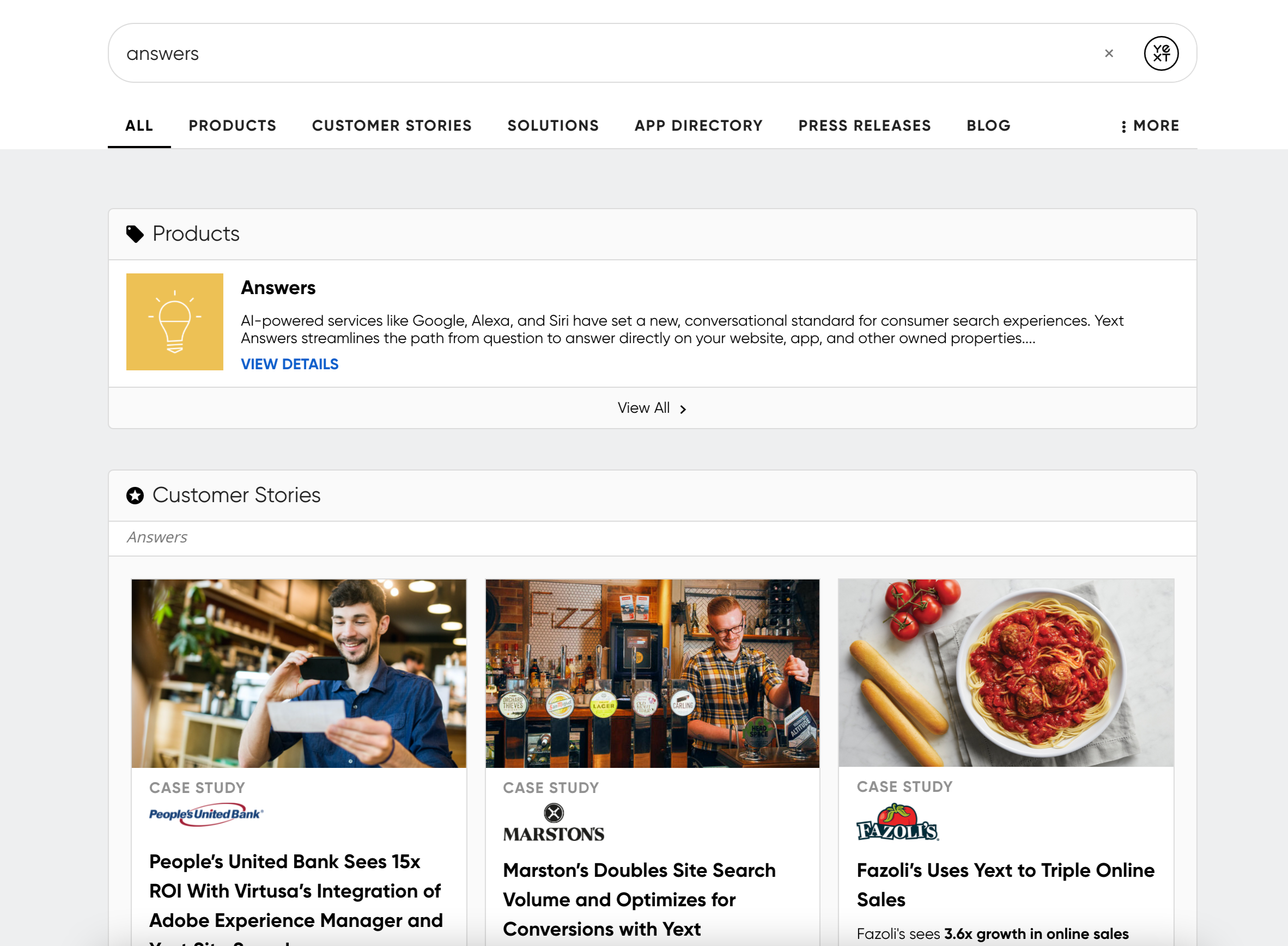 Verticalised Solution Templates
Solution Templates are pre-built configurations you can install into your account. With just a few clicks, you can add a Content configuration, Page Builder templates, frontend and backend Search experiences, and platform settings commonly used in your industry, so you can dive right in to customise your experience to fit your brand.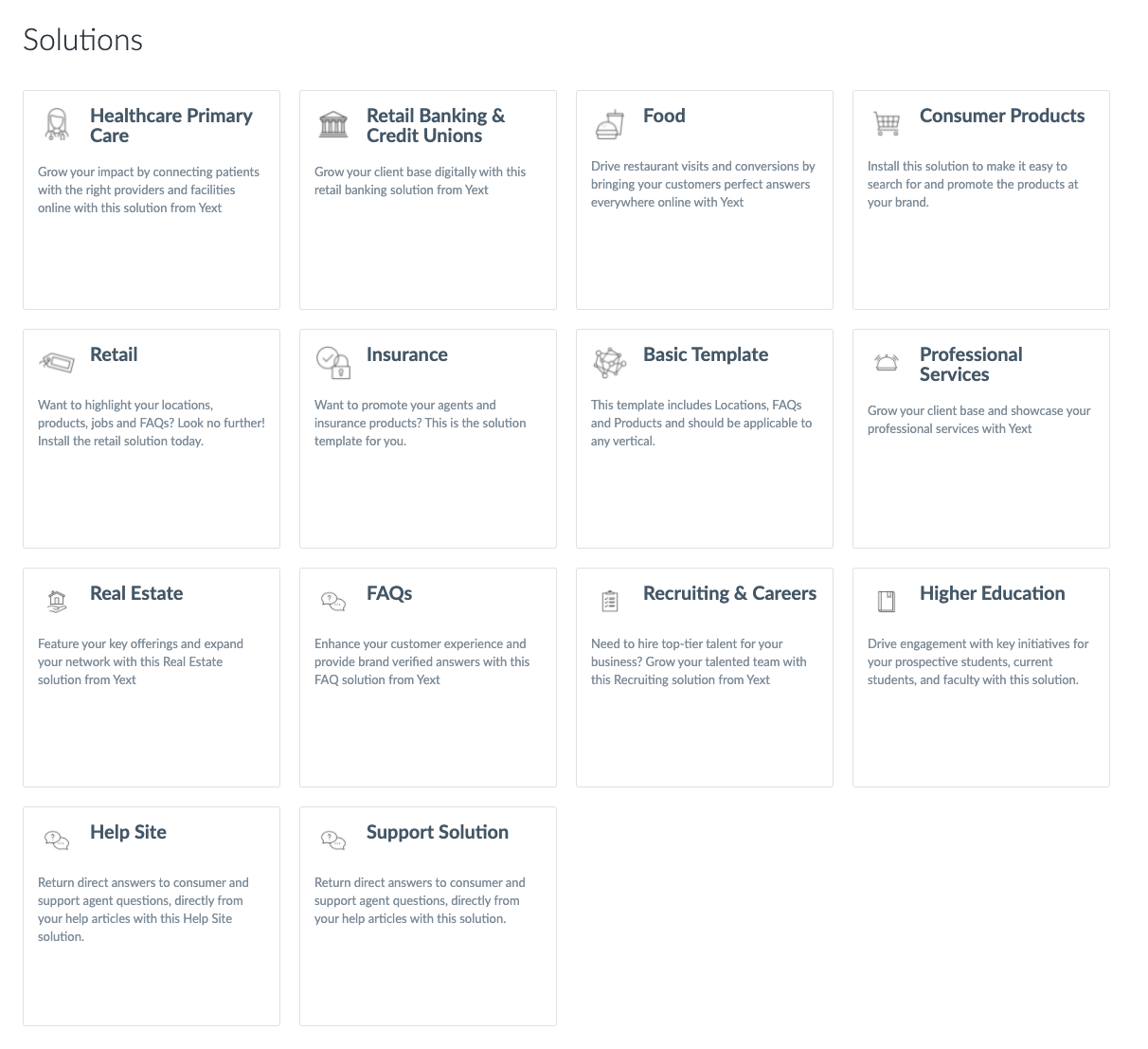 Pre-Built Results Cards and Formatters
Standard cards let you show the right information for each type of data in your Search experience. Out-of-the-box cards are available for locations, FAQs, jobs, professionals, products and more. Plus, each standard card can be forked to customise the layout or add more information. Formatters are available to easily display images, dates and more on your cards.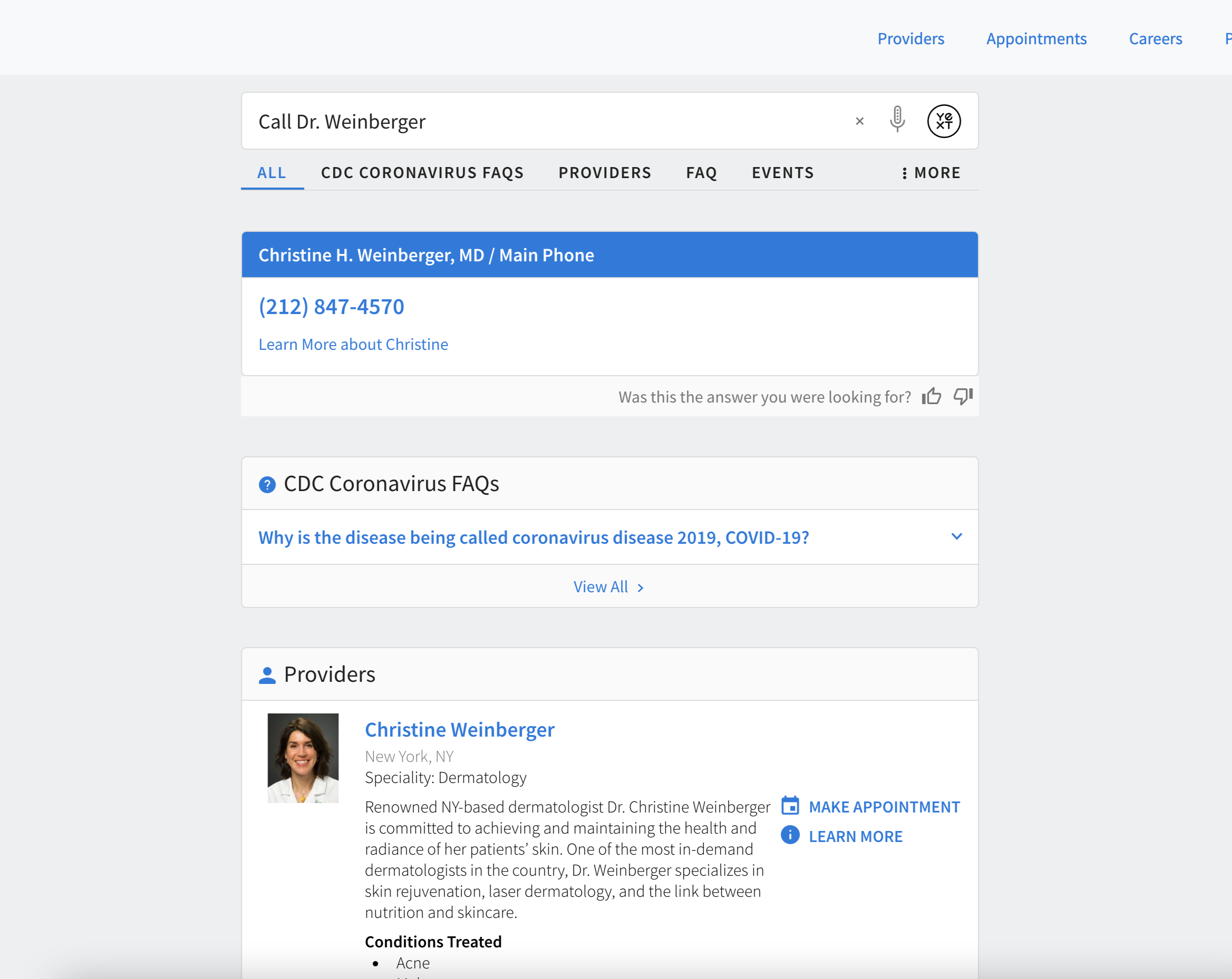 Live Preview
Yext's in-platform Code Editor lets any low-code user edit and customise their front-end experience with ease. This includes a Live Preview, which automatically generates a view of how recent code edits would affect your frontend experience so you can test your changes before committing.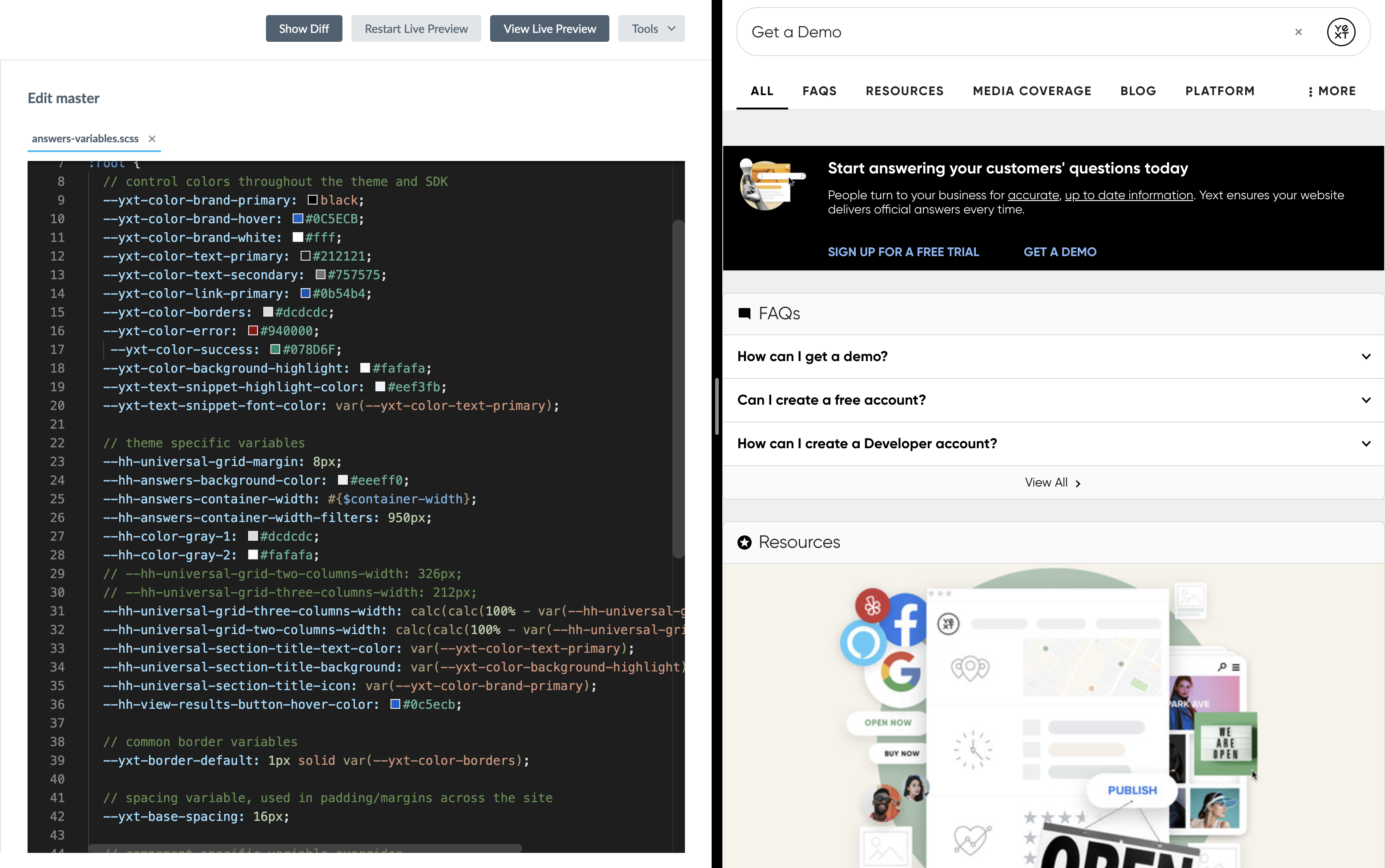 Branding and Customisation Options
While the Hitchhikers Theme does the heavy lifting to get your frontend Search experience up and running, your search results page should blend seamlessly with the rest of your website and line up with brand standards. That's why it's easy to update brand colours, fonts, card layouts and more in the Code Editor. For a developer looking for even greater customisation, you could even build a custom frontend from scratch.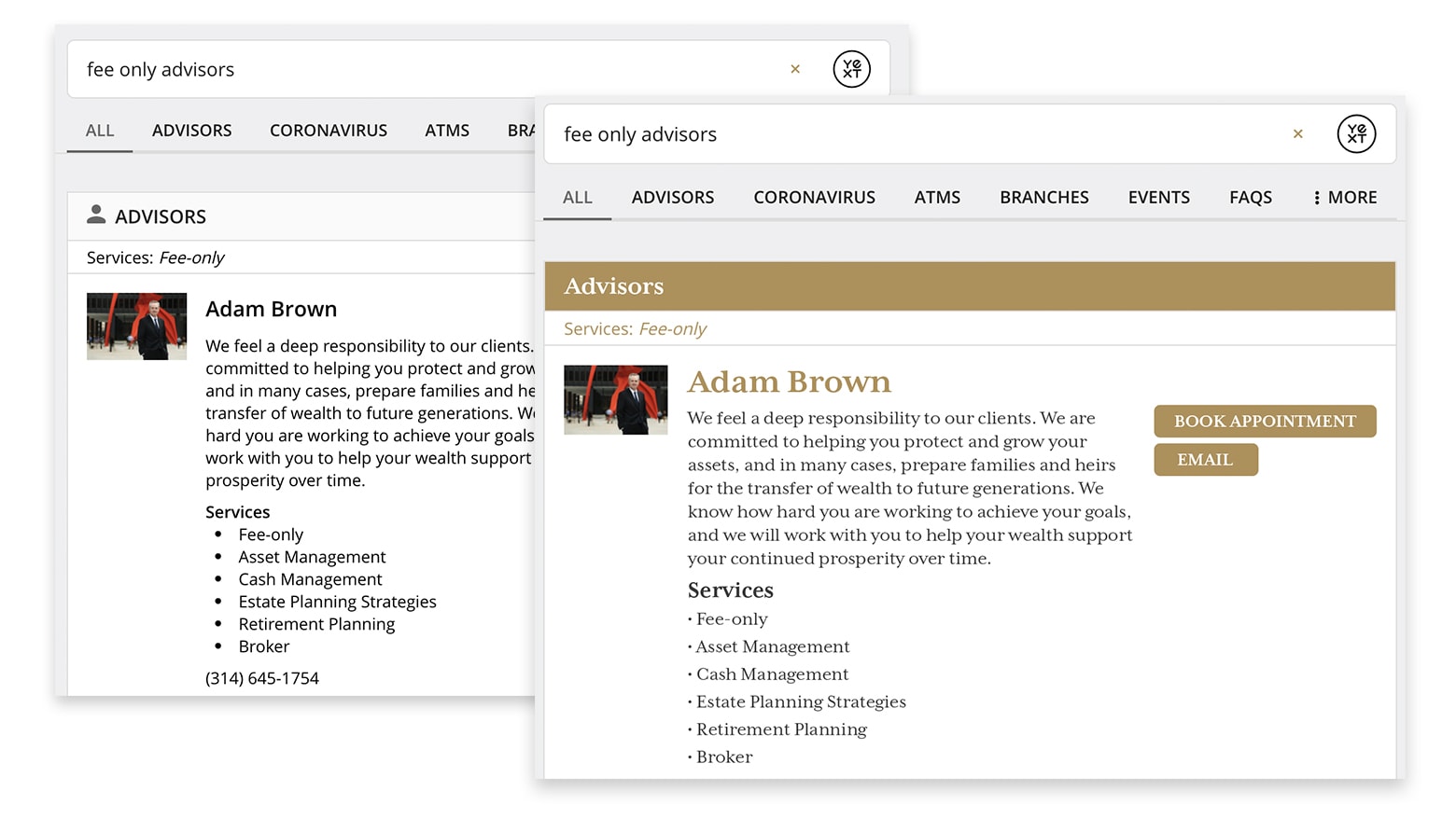 One Platform. Unlimited Solutions.