Review Analytics
Yext provides out-of-the-box metrics to easily track reviews performance all in one platform. Businesses can utilise these insights to make informed business decisions and improve their review management programme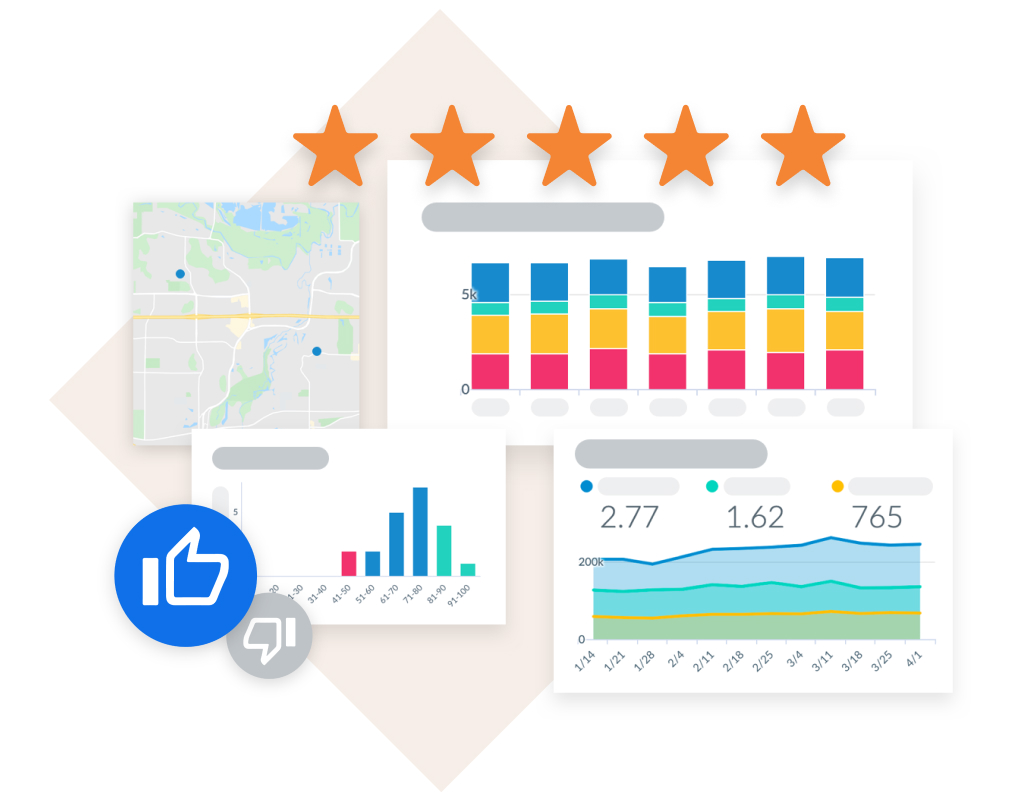 Reviews Insights
Reviews Insights comes with a variety of metrics that are built to provide an overall assessment of your review performance. Metrics include review breakdown by site (i.e. Facebook, Google, Yelp, etc), rolling average rating to show your average rating across all sites overtime, location performance to see how each individual location is performing, rating distribution to view distribution of star ratings, and much more!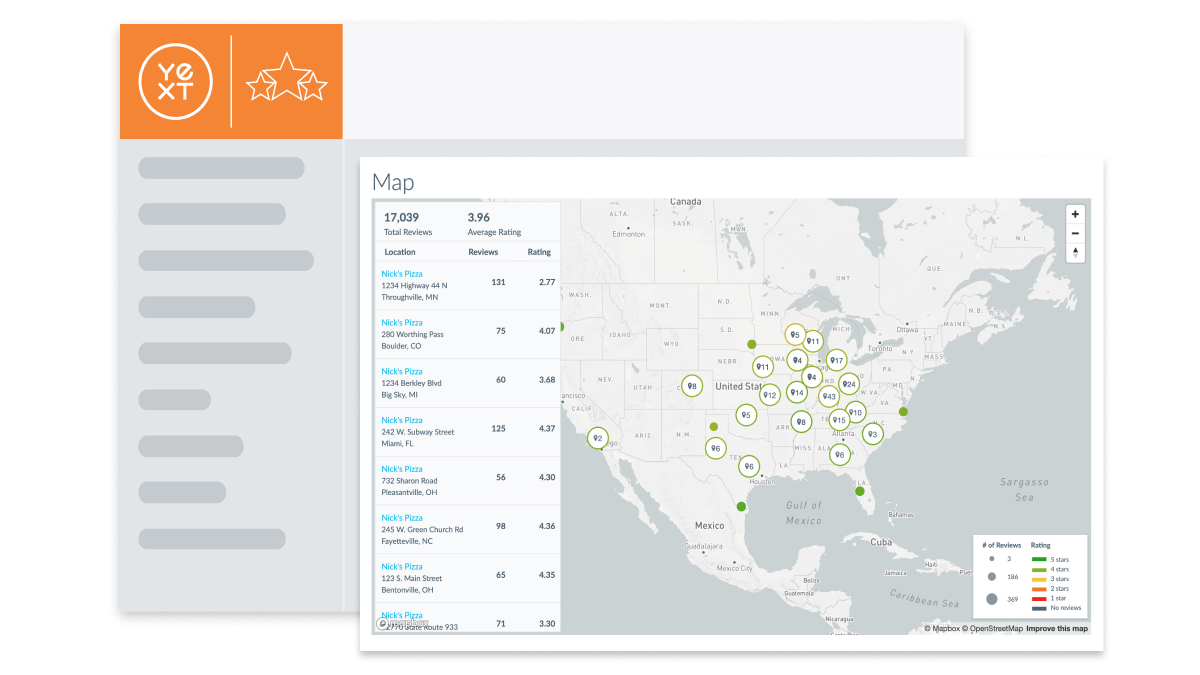 Reviews Competitive Intelligence
Understanding the context of your reviews is just as important as the actual rating itself. Averaging 3.5 stars is great if your nearby competitors are averaging 2 stars, however, if your local competitors nearby are scoring 4 stars, there are likely some improvements you can make. Reviews Competitive Intelligence helps you to track named competitors and their star ratings across Google, Facebook, and TripAdvisor.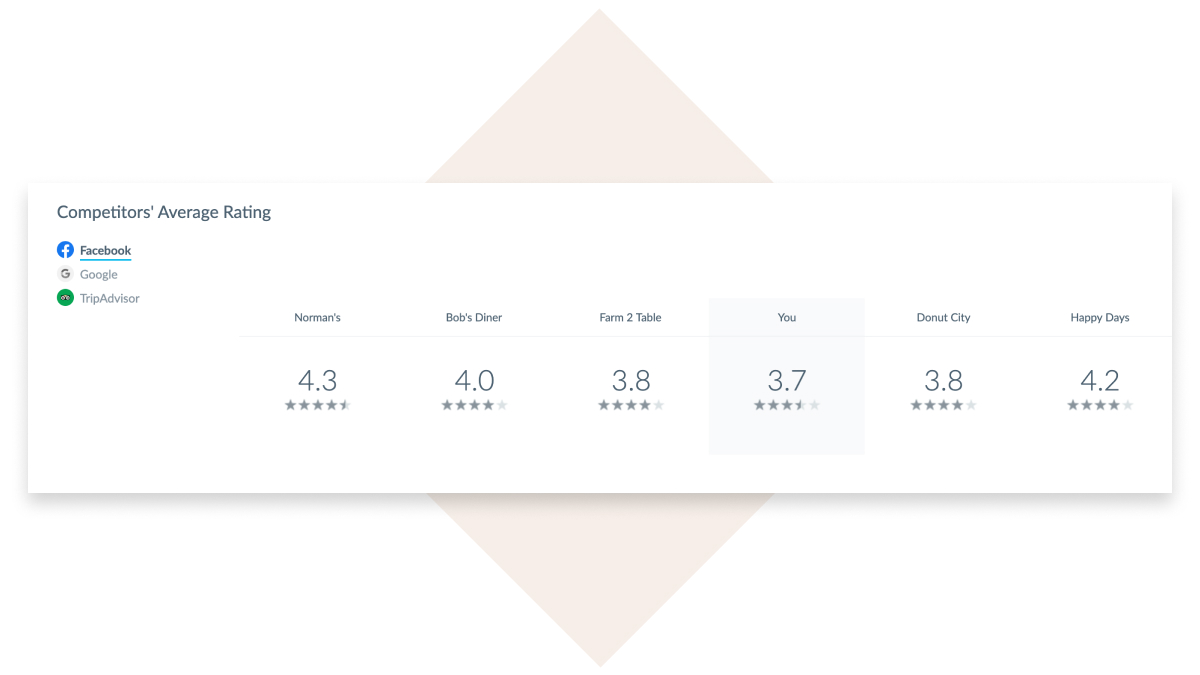 Sentiment Analysis
Your customers are already giving you feedback about your customer experience through reviews, you just need to listen. Sentiment Analysis helps you understand and analyse those reviews that customers are already leaving about your brand. Using natural language processing, Sentiment Analysis helps identify important keywords in your customers' reviews and assigns a positive or negative score based upon the modifiers describing the keywords.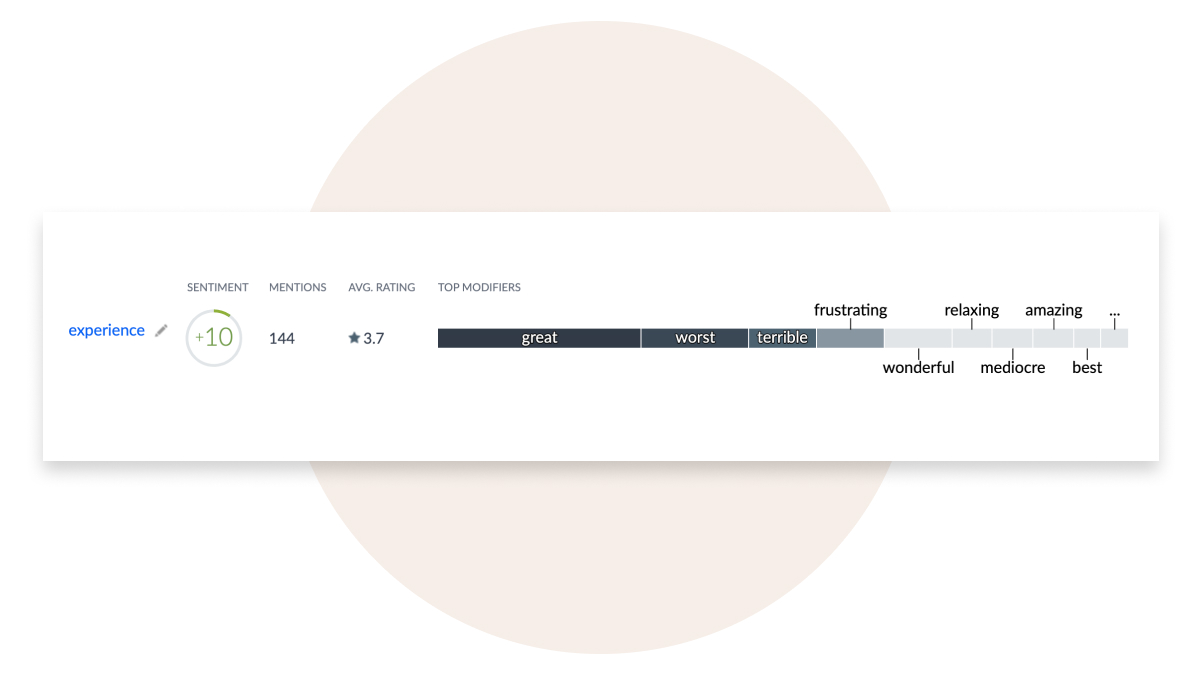 One Platform. Unlimited Solutions.